Order of Angelic Reformation
|
home




Hanbury Cross Publications


HANBURY CROSS
203 South Castle Street
Baltimore MD. 21231
phone: 410-732-8263
"Ride a cockhorse to Banbury Cross "
Hanbury Cross Publications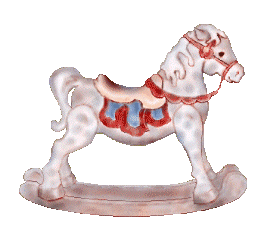 Hanbury Cross Publications is a new kid on the scene in the world of self publishing. Have you always wanted to see your work in print. We specialize in poetry and small pamphlets. Send us a copy of your manuscript and begin the first step in getting your work out there in a professional form. Often agents and big publishing companies will not even consider manuscripts in regular format. We will help you obtain a copyright for your material.
Two ways we work with you
One: We can publish your work ourselves for a fee of so many copies. This means we will add you to our list of available titles and will give you free advertisement.
Two: We format your work on a disc that you can take anywhere and have printed yourself
TO RECEIVE FREE MERCHANDISE FOR SOLVING CIPHERS AND PUZZLES
SEND A STAMPED SELF ADDRESSED ENVELOPE TO:
O.A.R.
203 SOUTH CASTLE STREET
BALTIMORE MD 21231
Following is a list of some of our present and available titles.
Send now for a copy and see what you think.
BOOKS
OBSERVATIONS OF AN IDIOSYNCRATIC OR
THE MOLESTATION OF THE LITTLE PEOPLE
Autobiography of a young woman who grew up in Ireland.
$15.00
PURGATORY
Observations on two plays of Sam McCready a great playwright and man.
$ 5.00
LETTERS ARE WRITTEN NEVER MEANING TO SEND
Collection of letters over 30 years that were never sent.
$5.00
TOMORROW AND TOMORROW AND TOMORROW
Letters and poems written to Tom Snyder.
$3.00
ETC, ETC, ETC
Letters and essay about John Barth.
$3.00
THE BURNING OF THE BAG AND WHAT IT BEGOT
Collection of short stories and history of the Bag.
$10.00
ONE DOZEN ODD
13 short stories of the bizarre and supernatural.
$10.00
DARE I SAY ESSAY
Collection of essays on writers such as James Joyce,
Shakespeare, and many more.
$5.00
ONE DOZEN ODD ONE ACT PLAYS
Twelve short one act plays.
$10.00
CHILDREN'S FARE
(All children's books $5.00)
SOLOMON DE SULA
Tales of Egypt.
CARLITA CARLYLE
Tales of the Yaqui Indians.
THE LITTLE BOOK OF FAIRYLAND
Tales from the Land of Garth Hogan.
BROWN TWIG AT CHRISTMAS TIME
Tales of an Irish Leprechaun.
BABY BILLY AND LIDDLE TINA
More Irish tales of Leprechauns and angels.
TALES OF THE CARIBBEAN CORAL COAST
Tales of the creature that inhabit the CCC.
THE UTOPIA TALES
Spoof on Sir Thomas Moore and Erasemus featuring Sir Thomas the Tiger and Erase the Mouse.
OXTAIL SOUP
Tales of Othello the Ox.
JEREMIAH PEABODY
Spoof on T.S. Eliot's The Wasteland and J. Alfred Prufock featuring Annabelle Lee the mermaid.
DREAMTIME DOWN UNDER
Tales from Australia.
TALES OF THE EACHY PEACHY RIVER
Tales from Africa.
TALES OF THE MAGIC BELT
Tales from the stars and planets.
POLAR PALS
Tales from Alaska.
TALES OF THE "good lord"
Tales of the angel babies featuring Marvel the Mischievous and Ardella the Anteater.
POETRY FOR CHILDREN
POETRY FOR THE LITTLE PEOPLE
Poems for children.
$5.00
FAIRY POSIES
More poems for children.
$3.00
TO CARRY HIS CROSS
Religious poems and prayers.
$5.00
WHEN THE SAINTS COME MARCHING IN
Poems about the saints.
$3.00
NINE LIVES
Poems about cats.
$3.00
CHILDREN'S BOOKS.... All Children's books Personalized with child's name $1.00 more
All rights reserved @ by Hanbury Cross. No part of the contents can be reproduced without express permission of Hanbury Cross
POETRY
RAVEN/DOVE
A collection of tomb stone poems beginning
with Poe and ending with Longfellow.
$10.00
IN THE RED POPPY FIELD
A selection of rare women poets of the east
$5.00
EVERYWOMEN BLEEDS THE FIRST TIME
A collection of poems about strong women.
$5.00
THROUGH APHRODITE'S DOOR
Poems of mythology.
$3.00
POEMS FROM THE PUBIS
Erotic poetry. X rated. Not for children.
$5.00
FERTILE MYRTLE
Dedicated to Judson Jerome a collection of poems and travels.
$5.00
THE PSALMS OF THE SONGS OF THE ANGELS
Poems for the angels.
$10.00
NEW AGE MATERIAL
THE TAROT OF THE LAYMAN
Teaches you how to read and make your own cards.
$15.00
THE TAROT CALENDAR
Use with the Tarot Book and the Spell Book. Record your readings each month. See how you are doing. Great for those who like to get readings done frequently'
$10.00
PACKAGE: Purchase both and join the Tarot Card Club for $50. Includes first reading and 12 additional readings for each month at $10.00 a reading. By phone or on line
THE BOOK OF THE SHADES OF ARADIA DANE
A simple primary introduction to Wicca.
$15.00
THE GOSPELS ACCORDING TO MARY MAGDALENE
Finally the truth of the matter.
$5.00
THE MYTH OF ARADIA DANE
A fantastic myth about women never before revealed. Includes her map of Atlantis.
$3.00
THE LITTLE BOOK OF SPELLS
Six spells of the year.
$5.00
ORDER OF ANGELIC REFORMATION
Information on Angels and how to join the club.
$5.00
THE VEIL OF VERONICA
The shroud is lifted on the history of woman. Find out now about the seven veils.
$5.00
SCRYING WITH DOORKNOBS
Exciting new technique in crystal gazing.
$5.00
YOU CAN LIVE TO SURVIVE TILL 105
How to stay young and attractive all your life.
$3.00
TALES OF THE LADIES DANCING:
A book of 12 short mythologies of various fairies and sprites never before revealed.
$5.00
THE LEGEND OF BEDEBE
The other face of Aradia Dane.
$3.00
QUABBALAH SPREAD
$3.00
A special personally designed reading on one sheet. Free with purchase of $30.00 plus first Quabbalah reading free. Additional readings $10.00.
Keep up every month.
BOOK OF 12 QUABBALAH READINGS
Comes with 12 spreads one a month to record your tarot readings.
$10.00
HIGHLIGHT AND PRINT THE FOLLOWING ORDER FORM OR WRITE ON PAPER
(Please print titles clearly and include Money Order)
---------------------------------------------------------------------------------------------------------------------------------------------------------------------------------------------
Hanbury cross
ORDER FORM
BOOKS POETRY CHILDREN NEW AGE
________________________________________________________________________
________________________________________________________________________
________________________________________________________________________
________________________________________________________________________
________________________________________________________________________
TOTAL
YOU MAY INCLUDE PUZZLE AND CIPHER SOLUTIONS WITH ORDER FOR FREE MERCHANDISE
All rights reserved @ by Hanbury Cross. No part of the contents can be reproduced without express permission