Order of Angelic Reformation
|
home




Enchantments

ENCHANTMENTS
SPELLCARDS
All you need to cast a good will spell for your self and others. Each includes envelope for mailing
SPELLS AVAILABLE: LOVE, WEALTH, HEALTH, WISDOM, PROTECTION, MARRIAGE, CHILDBIRTH, SAFE JOURNEY, CAREER, BEAUTY, YOUTH,.SPIRITUALITY Come individually and in packages of 6.
SPECIAL DESIGNED CARDS FOR BIRTHDAYS AND ALL OCCASIONS
SPECIAL CAREER ARTIST, MUSICIAN WRITER
SPECIAL HOBBY TENNIS, BOWLING, SKIING, GOLF ETC. Single cards or assortment package of 6
CALENDARS AND JOURNALS
Specially designed for your individual taste. Features phases of the moon and best times to perform spells. Chock full of fun data.
Affirmations Sheets: Follow up on the spell you have cast or just keep good thoughts in your life. Comes with sheets to match spells
Package of affirmations includes 60. Five sets of 12.
Book of Affirmations: Fill in your affirmations daily and place them in your wish box. Includes instructions for making wish box and suggestions for meditations and prayers.
Journal and Dream Book…helps your stay organized and record your dreams. Full of tid bits of information on dreams. Bio's of great dream analysts including Jung, Cayce and Betty Garrett
The Kabala Spread...Book of twelve sheets. One for each month to use with Tarot reading.
BOOKS
THE TAROT OF THE LAYMAN...teaches you how to read and make your own cards
THE BOOK OF THE SHADES OF ARADIA DANE... A simple primary introduction to Wicca
THE MYTH OF ARADIA DANE...a fantastic myth about women.
PSALM OF THE SONGS OF THE ANGELS... Angelic Poems
ORDER OF ANGELIC REFORMATION... Information on Angels and how to join the club
.
THE VEIL OF VERONICA... The shroud is lifted on the history of woman.
SCRYING WITH DOORKNOBS... Exciting new technique in crystal gazing
YOU CAN LIVE TO SURVIVE TILL 105... How to stay young and attractive all your life.
TALES OF THE LADIES DANCING...A book of 12 short mythologies of various fairies and sprites never before revealed.
KABALA SPREAD... A special personally designed reading on one sheet. Comes with 12 spreads one a month to record your tarot readings.
(Free with purchase of $30.00 plus first reading free. Additional readings $15.00. Keep up every month
GIFT BASKETS FOR ALL OCCASIONS
INTRODUCTORY PRICE
SMALL Includes candles, incense mojo bag (special charms and herbs in a pouch) and spell of choice.
MEDIUM Includes candles, incense and mojo bag and 6 spells of choice plus 6 sheets of affirmations.
LARGE Includes candles. incense, mojo bags, 12 spells and book of affirmations plus affirmations prayer box to store affirmations. Can be personalized to suit tastes (themematic, name, hobbies etc.)for $3.00 more.
PRICE LIST
CARDS SPELL CARDS $2.00 ea. SPELL CARDS $10.00 pkg. OCCASION CARDS 3.00 ea. OCCASION CARDS $12.00 pkg.
CALENDARS AND JOURNALS
CALENDAR (reg.) $5.00 ea. CALENDAR (personalized) $6.00 ea. AFFIRMATION SHEETS $1.00 ea. AFFIRMATION PKS. (60) $4.00 pkg. BOOK OF AFFIRMATIONS $5.00 KABALA SPREAD $2.00
BOOKS
Tarot of the Layman $15.00
Special introductory Package, includes book, calendar plus first reading for $50.00
Once you join additional readings $10.00
Book of the Shades of Aradia Dane$10.00
The Myth of Aradia Dane $3.00
Scrying with Doorknobs $5.00
You Can Live to Survive to One Hundred and Five $5.00
The Veil of Veronica $6.00
Order of Angelic Reformation $5.00
Tales of the Ladies Dancing $5.00
GIFT BASKETS
Sm. $10.00 Med $15.00 Lg. $25.00
INTRODUCTORY PRICE
FREE KABALA SPREAD WITH ANY $30.00 PURCHASE
All publications for Oar are through Hanbury Cross.
All rights reserved @ by Hanbury Cross.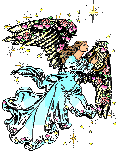 O.A.R.
203 South Castle Street
Baltimore MD. 21231
Phone: 410-732-8263
SEND MONEY ORDER PLUS $3.00 SHIPPING AND HANDLING FEES
TO ABOVE ADDRESS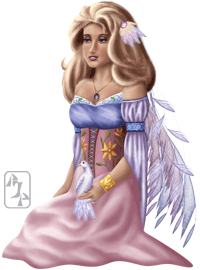 click here to go to Amanda's Graphics